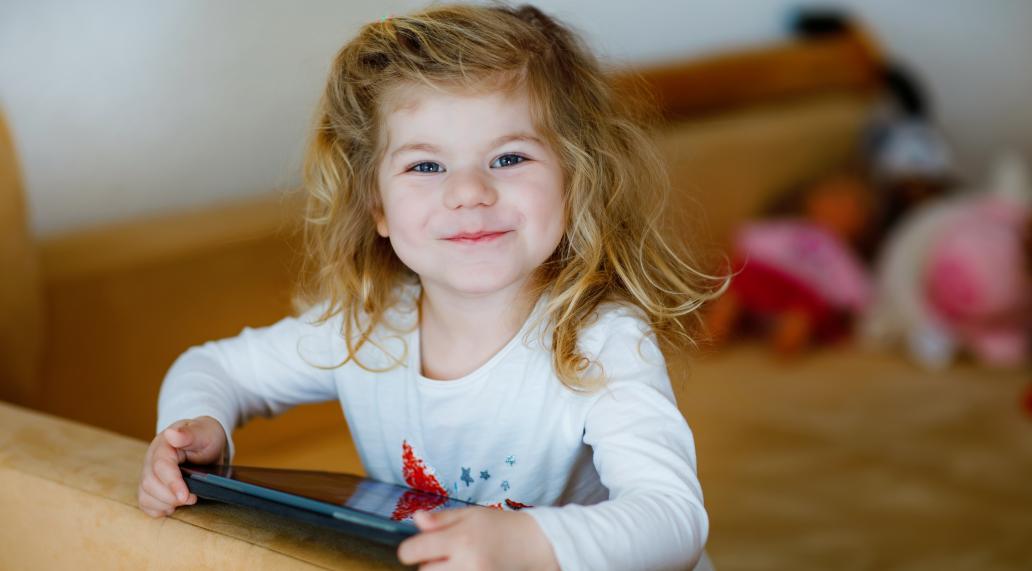 Digitale Betreuung von Kindern
AAngela Schmidt founded Notfallmamas in 2012. The company is now active in numerous German cities. With her, working parents with sick children have since been able to book trained and child-loving emergency care for parents within just two hours. During the first lockdown, it quickly became clear to her that parents in the home office now need a very special kind of support. That's why Emergency Mamas now also offer Digital Care. How exactly this works and for which age groups this type of care is suitable, she revealed to us in an interview.
There are three terms buzzing around the web. Digital care, virtual care and online care. What is the difference?
In principle, all three refer to the same thing: childcare that does not take place on site in the nursery or daycare centre, but via video conference. With Emergency Mamas live, with real caregivers live. No prefabricated videos that are always available.
Even more time in front of the screen. Is that good?
Without "electronic babysitters", parents could not manage home offices combined with homeschooling and childcare. Therefore, we are convinced that an educational offer is better than, for example, still watching a film. In our activities, the children move and are creative.
From what age is this kind of childcare appropriate?
In our experience, this form of childcare is suitable for children from the age of 4. They are then old enough to follow a supervision on the monitor and also to participate. And in such a way that the parents can do something else in the meantime. If the children are younger, the parents have to be there. So there is no relief.
Do you have concrete examples for the different age groups?
For the 4-year-olds, for example, we offer a children's disco or a visit to the online zoo with a reading lesson. The 5-year-olds can take part in the LEGO Challenge or practise "English for Kids" with songs and games. For primary school children, there is the search for the secret agent X, who has to be found by guessing sounds alone, or there is crafting, e.g. 3D pop-up cards. But we also offer a virtual trip around the world.
How present do the parents have to be?
Parents are mainly asked to create the technical conditions. Have a tablet or PC/laptop ready and click on the link to the video nursery, and switch on the camera and microphone. One or two handicraft materials may still have to be provided, but after that the children are well occupied with the caregivers.
How is it ensured that everything works from the technical side?
We trained our staff last year and also created a tutorial in which the technical requirements are explained. We also decided on a video tool that is very easy to use and works without registration.
How big are the groups?
A maximum of 5 children. If there are more, it becomes difficult for the childminder to respond to each child. In the case of homework supervision, we even reduce it to a maximum of 3 children.
Do the children come from one area or from all over Germany?
In the open courses, children from all over Germany meet and we already observe "clique formation". Some children arrange to attend certain programmes.
How long does a childcare session last?
One hour. Children can't concentrate much longer than that, or video conferences are stressful. That is also the case for us adults. Studies have shown that 5- to 7-year-olds can concentrate for an average of 15 minutes, children between seven and ten years old for an average of 20 minutes, 10- to 12-year-olds for a maximum of 25 minutes and 12- to 14-year-olds for an average of 30 minutes.
However, one hour is not enough for most parents. If they want and need to concentrate in the home office, do the children have to be occupied for longer?
True. With small children this is a problem. But children over 6 can be looked after online for longer. Parents can then book two offers, for example. However, I would advise them to plan a break between the offers. Parents can also book homework supervision for their school-age children. This can sometimes be booked for two consecutive hours and has the charming advantage that everyone can devote themselves to the finer things in life after the work is done.
If parents or the children decide to do a craft course, do you send the materials?
Shopping is quite difficult at the moment. We concentrate on things that most people have at home. If something is not available, we improvise.
Do the Emergency Mamas also offer support with homeschooling?
We offer homeschooling for primary school children in the form of homework supervision. That is where the need is greatest.
What distinguishes Notfallmamas from other providers?
We are a small company with very dedicated staff. We are therefore able to respond very flexibly to the individual wishes and requirements of our clients. For example, we have developed an exclusive online holiday care service with one of our clients. With another, we are trying out a service for 3-year-olds. Several parents had asked for this in a survey of children and parents.
Will these offers still be available after Corona?
We assume that parents will increasingly work from home in the future. Therefore, we will continue to offer this service. From today's perspective, however, we do not yet know to what extent.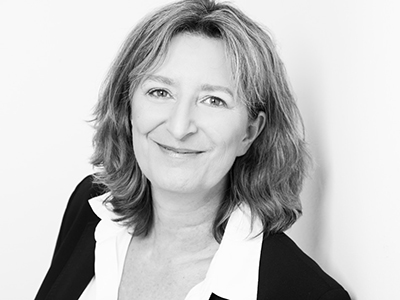 Angela Schmidt founded the Emergency Mamas in 2012.
For questions about parenting, emergency childcare and all other educational and financial topics, such as parental allowance or the employment of childcare workers. Our counselling is available to all employees of our cooperation partners.
famPLUS - Together for your personal PLUS!